​
Home School Learn To Skate Classes
Mondays & Fridays @ 1:00pm - 1:30pm will resume 1/02/2023
Sugar Land Ice / Fall/Winter
Figure Skating Schedule
Figure Skating Training Classes:Stretch Class w/Kriszti:Every Other Saturday
Starting September 10th @ 9-10am Intermediate to Advanced
level
Off ice Classes:Off Ice Conditioning Monday Evenings:
5:00-6:00pm

Off Ice Conditioning/Jump Evening:
Thursday Evening @ 5:00-6:00pm
Stick&Puck Monday-Friday check schedule for times!Fall/Winter youth hockey
registration now open.
Please visit the youth hockey page or
click here
Home School Learn To Skate Workshop School Schedule
Mondays & Fridays @ 1pm-1:30pm
​
​Steps to sign up for our LEARN TO SKATE program:
1. Click on
LEARN TO SKATE INFO
(left on the drop down menu)
2. Scroll down and fill in the Enrollment Form, then submit
Steps to sign up for our INTRODUCTORY OFFER (Try Me 2)
1.
Click on Learn to Skate Info (left on the drop down menu)
2. Click on INTRODUCTORY OFFER
3. Scroll down and fill out form then submit.
Once you have signed up for either program, you will receive a welcome email. It will contain the next steps to complete your registration.
Please don't hesitate to contact us with any questions,
281-265-7465
We look forward to seeing you on the ice!!!!!!!!
Sugar Land Ice & Sports Center is #ALLINFORSLTX as a Sweet Cash business!
Go to
#allinforsltx
to learn how you can get a free gift card from a local business and support local
Sugar Land businesses simultaneously.
---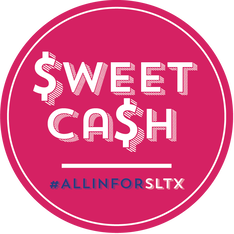 ---