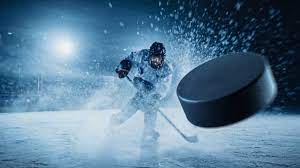 STICK/ PUCK SESSIONS
TUESDAY, SEPT.26TH & THURSDAY, SEPT. 28TH
11:30AM STICK & PUCK WILL BE ON RINK A
​Please visit our schedule on the web site for days and times.
RESERVE YOUR SPOT TODAY!!!!!!
MAX 28 PLAYER SPOTS + GOALIES
SIGN UP ON LINE OR CALL 281-265-7465 EXT. 1
SAVE $50.00 - Stick/ Puck 10 count - $150.00​

281-265-7465 Ext. 1
$20.00 per player/ goalie ​

*****Save $50.00 with the purchase of
Stick/ Puck 10 count - $150.00

(Sign-in on line or at the Pro Shop window)
****​Please check our Schedule or call the Pro Shop for any additional Stick & Puck Sessions****
****PLEASE NOTE: All times subject to change.****
Stick and puck sessions are available for individuals of all ages to practice their hockey skills (skating, passing, shooting, puck handling, etc.)
These times are not intended to be used as scrimmage time. Instead, Stick and Puck is designed to give players the chance to practice what they learned in your hockey classes or just play around in your hockey gear and equipment.
To ensure the safety of all our skaters, you are required to follow Sugar Land Ice & Sports Stick & Puck Safe Conduct and Participation Rules.
ALL players/goalies are required to wear full hockey gear and a helmet. Players under 18 years of age MUST be in full hockey gear and a helmet/ face mask.
Under 18 years of age are required to wear full face cage.
You must provide your own pucks.
ONLY approved Sugar Land Ice coaches are allowed to teach on puck sessions. Contact our Hockey Director for more information.
STICK & PUCK RULES
FULL EQUIPMENT IS REQUIRED FOR PLAYERS OF ALL AGES.

SUGAR LAND ICE APPROVED COACHES MUST HAVE A MINIMUM OF A HELMET, GLOVES, ELBOW PADS, AND A STICK. NO EXCEPTIONS.
PLAYERS UNDER 18 MUST HAVE A FULL FACE SHIELD/CAGE ON THEIR HELMETS. HALF SHIELDS ARE NOT ACCEPTABLE. PLAYERS OVER 18 ARE STRONGLY ENCOURAGED TO WEAR FULL FACE SHIELD/CAGE ALSO, BUT ARE NOT REQUIRED.
HELMETS MUST BE WORN AT ALL TIMES INCLUDING IN THE PLAYERS BOXES.
THE RINK DOES NOT PROVIDE EQUIPMENT or PUCKS FOR STICK & PUCK SESSIONS.
NO FOOD OR DRINKS ARE ALLOWED BY THE ICE OR ON THE PLAYERS BENCHES OTHER THAN WATER.
NO SCRIMMAGING WILL BE ALLOWED AT ANY TIME.
NO TEAM PRACTICES.
NO GROUP LESSONS. PRIVATE LESSONS ARE ONE COACH; ONE PLAYER.
PARENTS MUST REMAIN IN THE BUILDING WHILE THEIR CHILDREN ARE ON THE ICE.
COACHES ARE NOT TO OBSTRUCT ICE WITH TRAINING AIDS, RESTRICT ICE FROM OTHER PARTICIPANTS OR SKATE ON THEIR OWN AFTER THEIR LESSON(S) ARE FINISHED. COACHES ARE TO USE THE CENTER ICE AREA FOR PRIVATE LESSONS.
ANYONE TAKING ICE AND/OR HELPING OTHERS TAKE ICE WITHOUT PAYING WILL BE EJECTED AND BANNED FROM THE FACILITY.
VIOLATION OF THESE RULES WILL RESULT IN EJECTION FROM THE ICE WITH NO REFUND.